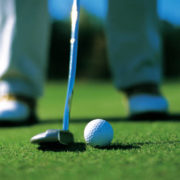 The Morningstar Men's Club plays at 8:00 on Saturday mornings. In 2023 this league starts April 1st and plays through September 17th, but no worries if you want to join later because that would only change your overall point standing. 
  The 2023 format is as follows:
Open to the Public and Members
Each Event: $20
Optional Skins Pot: $10 – Gross/Net
Tee Times Start at 8:00AM
Check-in Time: 7:30AM
Every Saturday starting April 1st the games will be Target Quota Points for each individual based on your handicap.  In addition, there will be 10 Saturdays with special event games which are listed below.  Points will be awarded to players who play each week, with more points being given based on performance.  Points given during Special Events will be doubled.  At the end of the season the player with the most points will be the Men's Club Player of the Year, and will have their name on a plaque in the clubhouse (not the same as the Morningstar Club Championship).  
May 6th – Individual Low Gross & Low Net (Top 3 Paid G/N)
May 20th – Nassau- Six,Six,Six
June 3rd – Wolf – Nines Split – 2-Ball
June 17th – 2-Man Teams Best Ball (Top 3 Paid G/N)
July 1st – Nassau – Nine, Nine, Overall
July 15th – Stableford (Top 3 Paid G/N)
July 29th – Individual Low Gross & Low Net (Top 3 Paid)
August 12th – Wolf – Nines Split – 2-Ball
August 26th – Nassau- Six, Six, Six
Sept. 9th – Individual Low Gross & Low Net (Top 3 Paid)
Sign-Up List: Player registration for each event will be posted the Sunday before each Saturday Event. The list for Saturday, May 6th Event will be posted Sunday, April 30th
Game Winnings and Skins Pot Payout: Winnings will be rounded down to disburse winnings faster. That remaining change will be put into the Hole-N-One Pot. (Example: Winnings-$56.40, Payout, $56.00, .40 deposited into the Hole-N-One Pot). In the event of no hole-in-ones for the season, that money will be included in the final event winnings.
Double Par Rule/Pick Up: When you reach double par for a hole, pick up your ball for that hole. (Example: Par 4, once you hit the 8th Shot, pick up) If you pick up before you reach double par out of frustration, you will receive an automatic bogey. This is to protect the integrity of the handicap system. Each player should make the necessary effort to play their best and not attempt to cushion their handicap.
Green Fees: Green fees and/or Cart fees are not included in your round. If you're not a member, please talk with our Morningstar Staff about our membership opportunities.
Attention: The Pro Shop is not responsible for holding any player's winnings. If player's money
is not claimed after competition, that money will be moved to the Hole-N-One Pot.